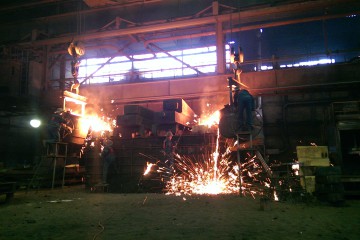 TOS-MET Slévárna a.s.GREY and NODULAR cast iron productionPrivat foundry with long traditionSingle part and small-lot production of the castings weighing from 10 kg up to 13 000 kgThe castings are traditionally bought by customers from engineering industry, power engineering, water-supply engineering, graphic-arts industry, car industryOur goal is to deliver great quality castingsAnnual production capacity of 15 000 …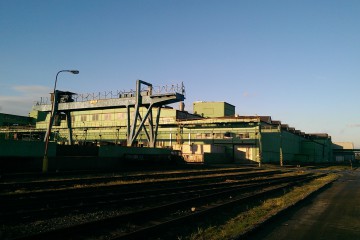 Related ServicesHeat treatment of the castings by annealingComplete machining of the castingsPriming, spraying and lacquering of the castingsDestructive and non-destructive testingPacking of the castingsTransport to the customer by TOS-MET Slévárna a.s.Foundry of Grey and Ductile Cast Iron
Traditional Czech foundry of GREY and DUCTILE IRON which produce iron castings from 5kg to 12 000kg
Why Choose Us



 PRODUCTION OF SMALL, MIDDLE SIZE AND HEAVY CASTINGS
Our foundry is capable to produce small, middle size and heavy iron castings from 5kg to 12 000 kg. We can produce single piece or bigger series



 IMPROVING TO BETTER QUALITY
We commit ourselves to complete all projects within the timeline set with our clients. We use the best of OUR technology  to ensure that all jobs are done quickly but also giving attention to details and ensuring everything is done correctly.



 MACHINING
We offer to our clients not only casting, but also possibility of machining in our mother company ZPA Pečky a.s.
Who We Are?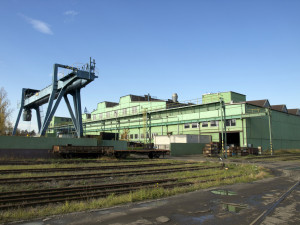 The manufacturing technology allows production of castings from grey cast and spherulitic iron in the weight range of 5 to 12,000 kg in serial, small-scale as well as single-piece production. The foundry is equipped with complete technology for production of castings from grey cast and spherulitic iron in a quality according to 150-300 (GG15-30) and EN GJS 400-700 (GGG40-70).
The nominal performance of the foundry is 21,000 tons of cast iron per year, but the real performance in continuous operation is 18,000 tons of castings per year.The foundry conforms to all standards and regulations in the ecological sphere.
PRODUCTION of small, middle size and heavy castings of grey and ductile iron of single till bigger series.
INVESTMENTS In the year 2015 we have installed a new sand preparation unit from the company DISA for our automatic BMD line which produce pieces from 5 kg till 100kg.
LABORATORY is equipped with an automatic emission spectrometer BIARD FSQ, automatic carbon and sulphur indicator ELTRA CS 800, chemical and mechanical laboratory for inspection and evaluation of moulding mixture quality. The tensile strength and ductility are measured with a Veb Wpn Leipzig ZDM 30t machine and the impact value is determined by Charpy hammer; ultrasonic check is performed on a crack detector Sonic 10003.
IMPROVING OURSELVES Our managment professionals organize, lead and manage the people, materials and processes. We use the latest technologies within the industry. For us, honesty is the only policy and we strive to complete all projects with integrity, not just with our clients, but also our suppliers and contractors. With thousands of successful projects under our belt, we are one of the most trusted foundry.
CERTIFICATES The company has implemented a Quality and Environmental Management System according to the following standards: ČSN EN ISO 9001:2015, ČSN EN ISO 14001:2015
OUR SPECIALIZATION The castings are traditionally bought by customers from engineering industry (supports, stands, spindle heads, turning carriages, etc.), power engineering (boilers, valves and fixtures, etc.), water-supply engineering (pump bodies, valves), graphic-arts industry (components for printing machines such as sideboards, gearboxes, etc.), car industry (brake drums, brake discs, wheel hubs)
COOPERATIONS: We can provide machining, external special paintings, essembly and much more.
Our promise as a traditional foundry of grey and ductile iron is to deliver to our clients good castings, exceptional customers service and great quality.